LET'S TAKE YOU INTO A WORLD OF INNOVATION, CREATIVITY AND EDUCATION.
LEVEL UP AND UNLOCK THE BEST SECRETS INTO CREATING ONE OF THE WORLDS MOST DESIRED OMBRE BROW, THAT WILL BOOST YOUR INCOME, SKILLS AND MARKETING PORTFOLIO TO ANOTHER LEVEL!!
THE WORLD OF OBB
COURSE CURRICULUM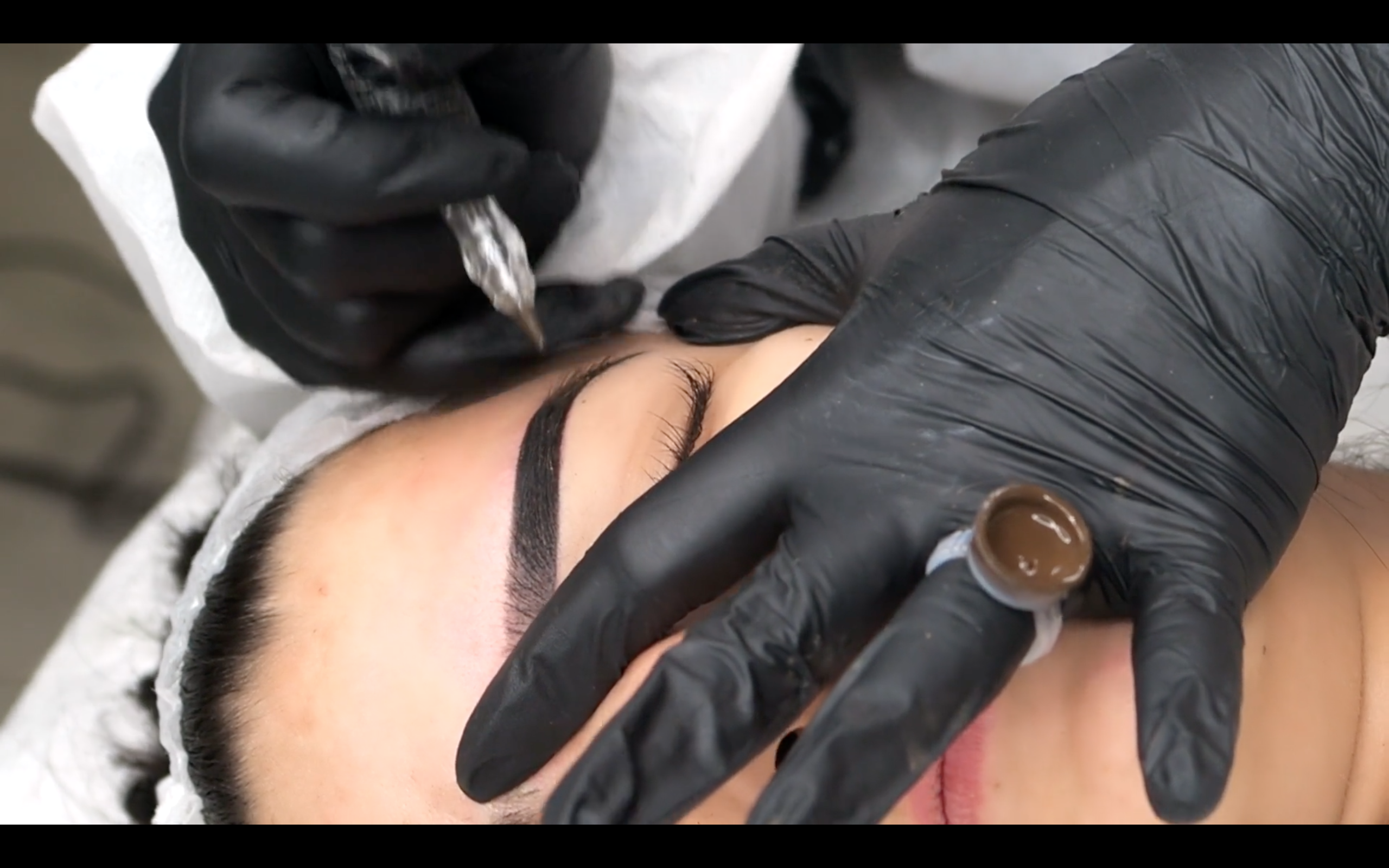 ARE YOU READY TO LEVEL UP
LET'S TAKE YOU INTO A WORLD OF INNOVATION, CREATIVITY AND EDUCATION.
LEVEL UP AND UNLOCK THE BEST SECRETS INTO CREATING ONE OF THE WORLDS MOST DESIRED OMBRE BROW, THAT WILL BOOST YOUR INCOME, SKILLS AND MARKETING PORTFOLIO TO ANOTHER LEVEL!!
fully scripted in depth video from start to finish, 100s of secrets, tips and tricks just in this video alone.
LEARN HOW TO OUTLINE, WHIP SHADE, CREATE PIXELS, CREATE DENSITY AND CONTRAST, STRETCHING, SHAPING, SOFT AIRY FRONTS, LOTS LOTS MORE....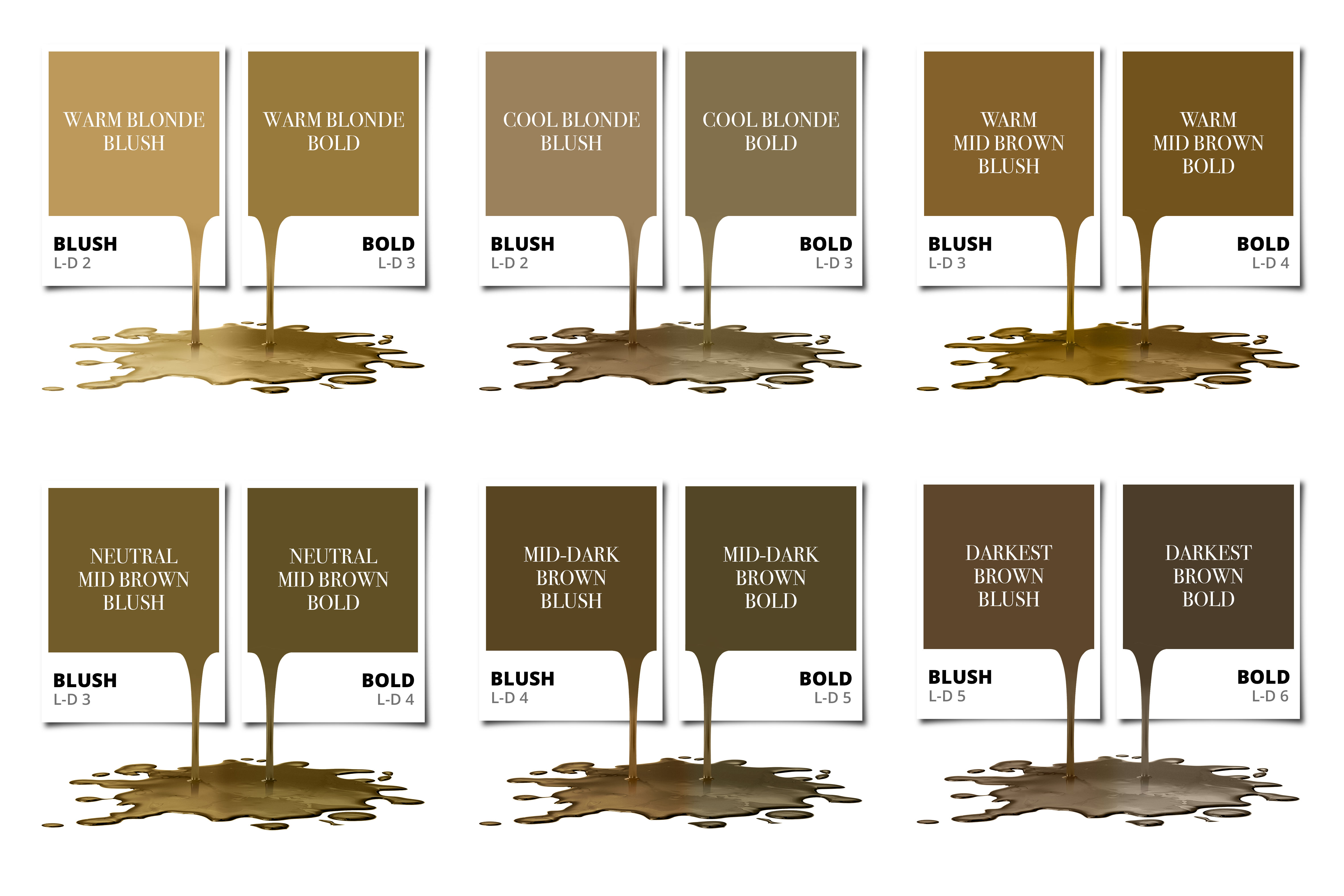 BLUSH IT. LAYER IT.BOLD IT.
learn how to saturate, enhance, intensify and create contrasts with the new BLUSH TO BOLD pigment series.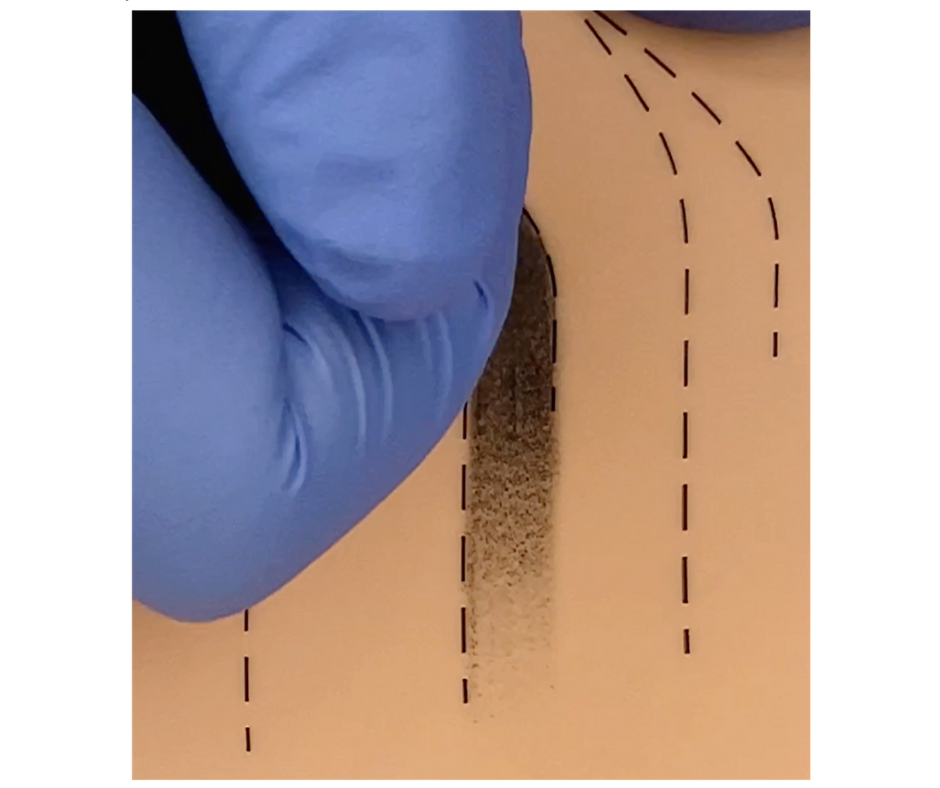 6 Raw videos, as if you're sitting right next to me!!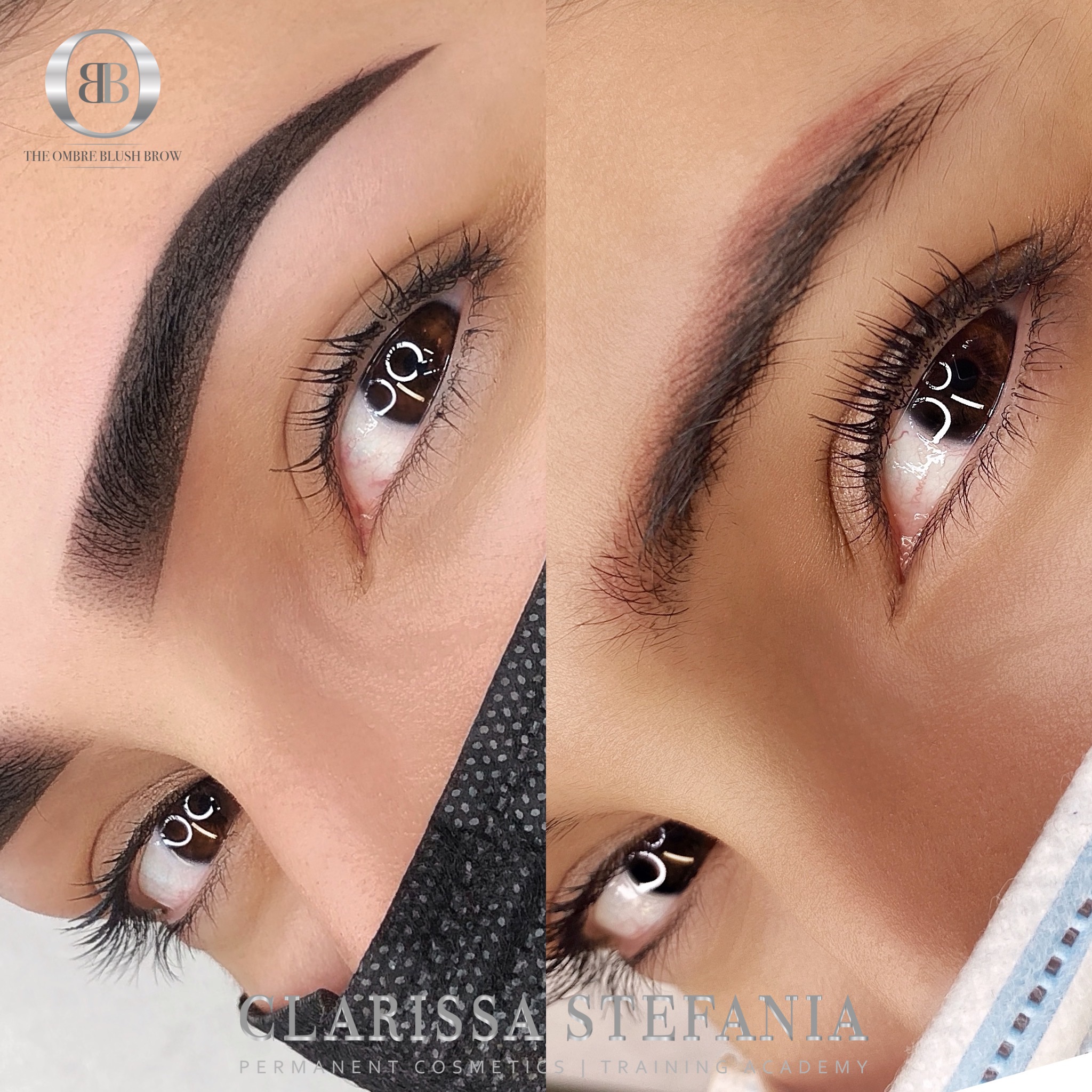 Turn any old pmu to an ombre.. learn my secrets!!!
A full module on colour theory and colour correction, showcasing 2 cases studies on how to correct stubborn blue/grey and red brows to turning them into a brand new set of ombre brows.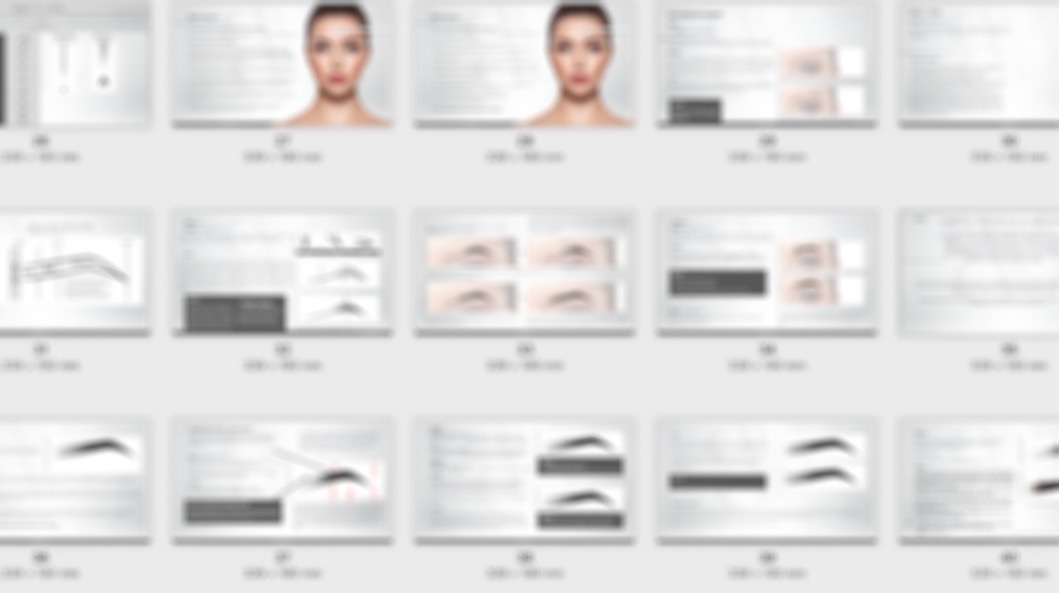 OVER 100 PAGE MANUAL THROUGHOUT
Every single piece of information you read is everything i have ever known in this industry to make me successful today, now you have the same!!
graphic, text, videos, examples and case studies.
learn about the top secrets that will set you apart from anyone else in the brow game! understanding the formation of an ombre, from saturation, creating density and softness, to understanding the speed of hand vs machine, to creating those fine soft pixels .. this will switch you up to another level in the brow game!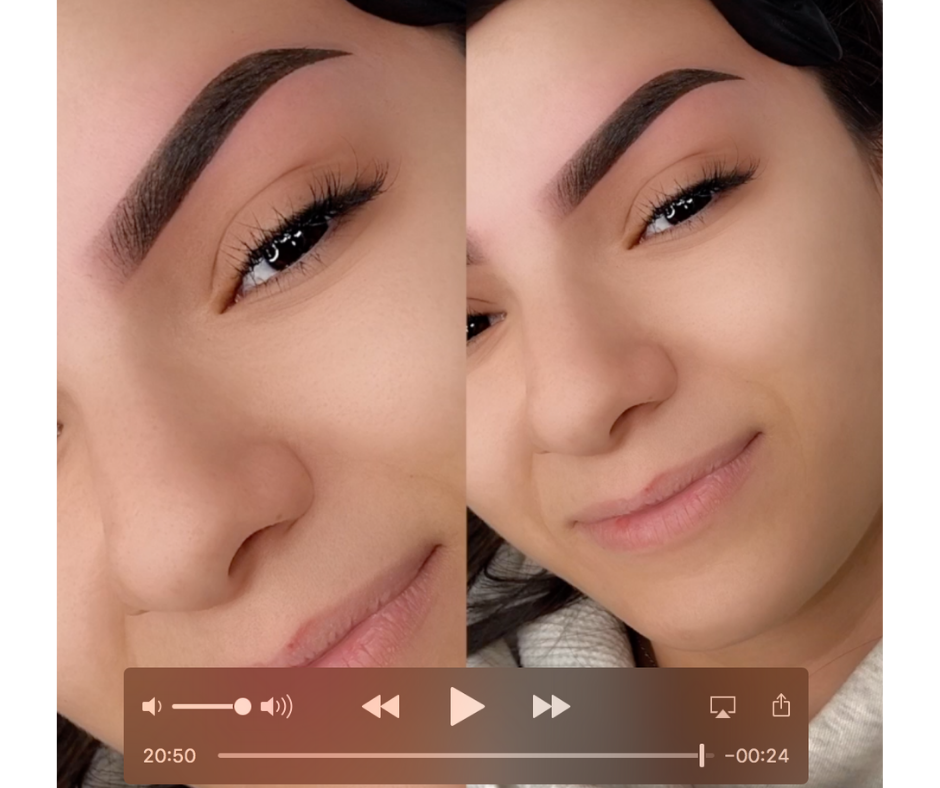 EDITING VIDEO
set yourself apart!!
learn how to change your photos from 0 to 10, your portfolio is so important and i'm here to show you how to get those brows stand out online!! not only that, learn my secret weapons on what i use for video editing and apps for marketing.
full 20 minute demonstration


HEY
Clarissa here!!!
i'm so excited that you're finally here to to learn everything i ever knew about permanent makeup and The Ombre Blush Brow Technique®.
The technique is an over dramatised fade where the brow is significantly lighter in the front and then gets deeper in colour as you move throughout the brow to the end. Using the world's first pigment series… BLUSH TO BOLD®, specifically designed to create and enhance a sublime contrast of light and dark, using an innovative layering technique to achieve a brow that looks soft at the beginning and slowly begins to get more defined towards the end of your brow. The Ombre Blush Brow® result is soft and fluffy with a pop of definition, which looks great with or without makeup.
I'll take you through every single tips, trick, secrets and game changers i have ever known through my entire career.
I started my career 6 years ago, and never thought i would be sitting here with an extensive 7 month waiting list, trained 100s of students in the UK and USA, own a clinic and academy, become a speaker for 3 international conferences.. and own multiple product lines. One of the most exciting things I have just announced is the anticipated pigment line launch, it's a world's first innovative pigment series which was made specifically for ombre, and I can't wait for you guys to try it!! Im so fortunate to have one of the most inspiring artists in the world Teryn Darling as my Business partner, we developed and formulated the pigment inside Li pigments factory…wowwww !!!
So.. you're most probably thinking... how did you achieve all of that?… hard work, dedication.. lots of sleepless nights and most importantly I was authentic to myself!! I was driven by success not the money, I wanted to make people feel good, I wanted to create the best brows in the world, creativity and passion ran through my blood and I wanted my students and Clients to feel it and feel good, so now I'm handing that to you! Everything that has been written in this webinar has my whole life knowledge, , every nugget of information I have ever learnt is now all yours!!...i really wish you all the success and knowledge.
YOU READY FOR YOUR CAREER CHANGE?
LETS GOOOO
Clarissa. x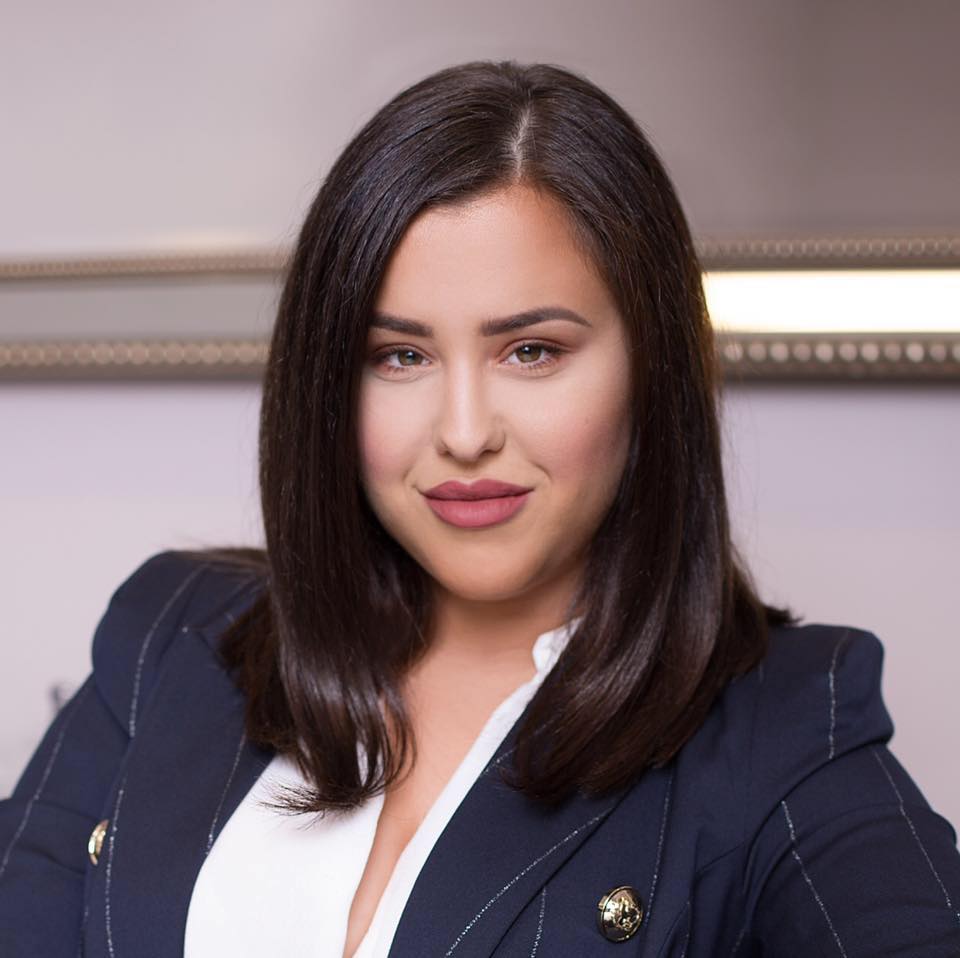 OPTION 2
BUNDLE SAVING OF £701
keep scrolling down!!!
OBB TOUCHPAD PRO
BLUSH TO BOLD PIGMENT SERIES - 12 15 ml pigments
BLUSH TO BOLD PENCIL SERIES ( includes one of each colour + concealer)
LONG POINT SHARPENER
BE AN OBB ARTIST/MEMBER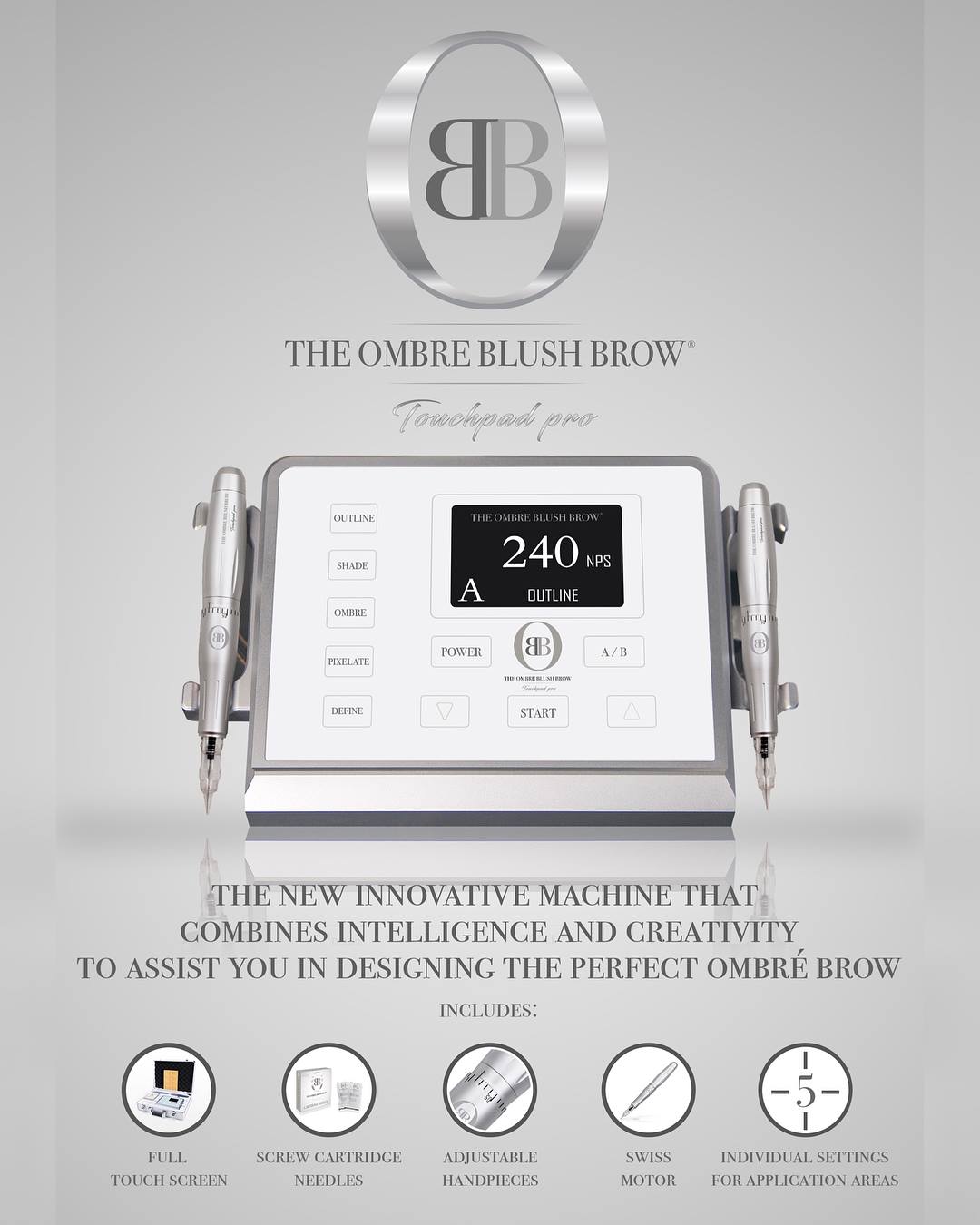 THE OBB TOUCHPAD PRO
The Innovative new machine that combines intelligence and creativity to assist you in designing the perfect ombre brow is finally here.
5 NPS MODES:
Outline

Shade

Ombre

Pixilate

Define
Created by Clarissa Stefania, the founder and creator of The Ombre Blush Brow, it's the first ever machine to be specifically designed to apply Clarissa's 5 unique techniques.
 Using state of the art technology that delivers optimal results, the Ombre Blush Brow Touchpad Pro is perfect partner to help you create one of the most wanted brows right now.
Are you ready to switch up your brow game?
EXCLUSIVE TO OBB MEMBERS ONLY
LEVEL UP WITH OBB
Progression opportunities and continued support throughout your career.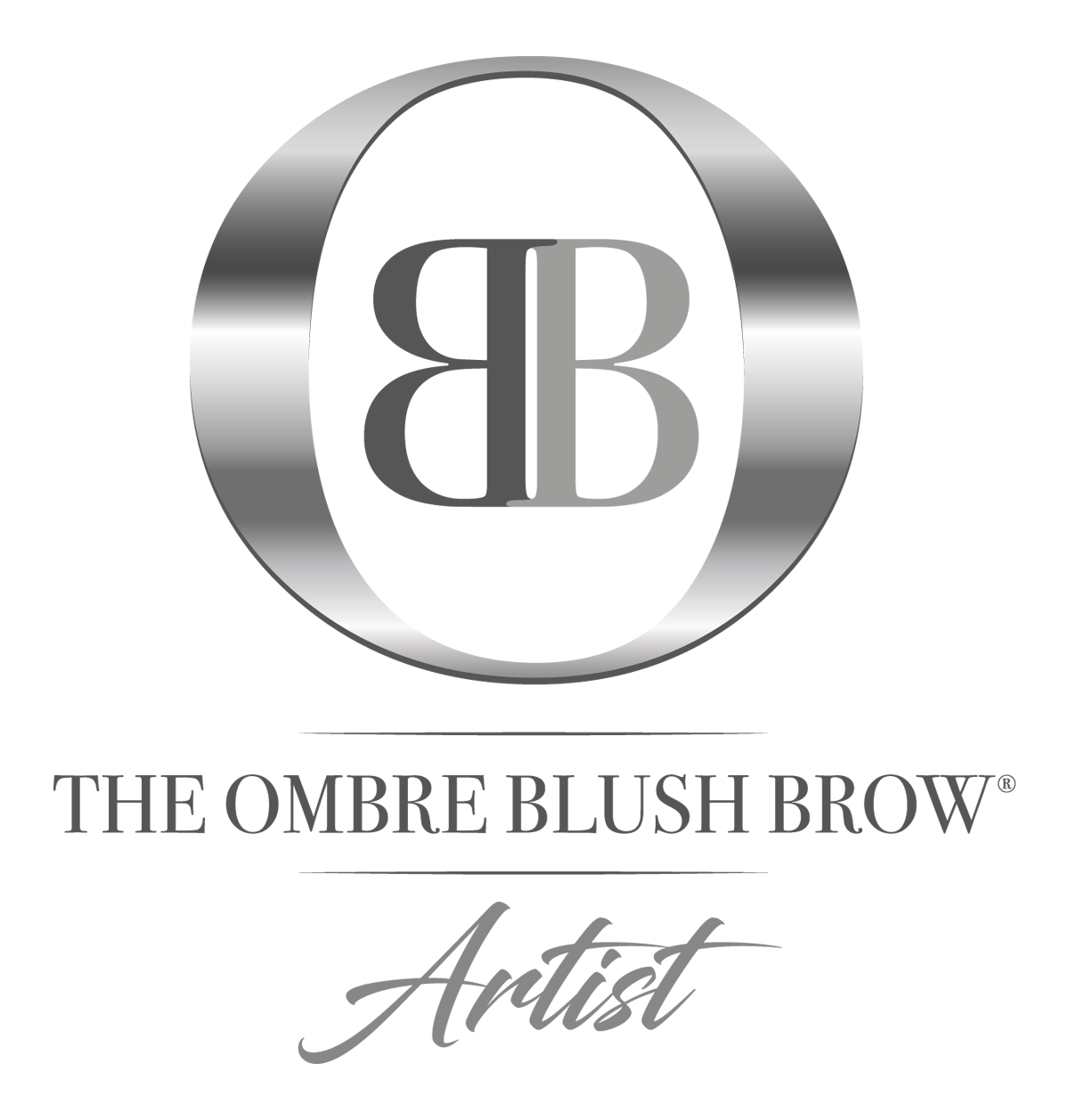 An OBB Artist is an individual who has entered the world of OBB and has the potential to progress and grow as an artist. Their new skills and knowledge will set them apart from other artists in the industry. They have been given the ability and technique to become a successful leading artist, creating a seamless portfolio of brow obsessions and following.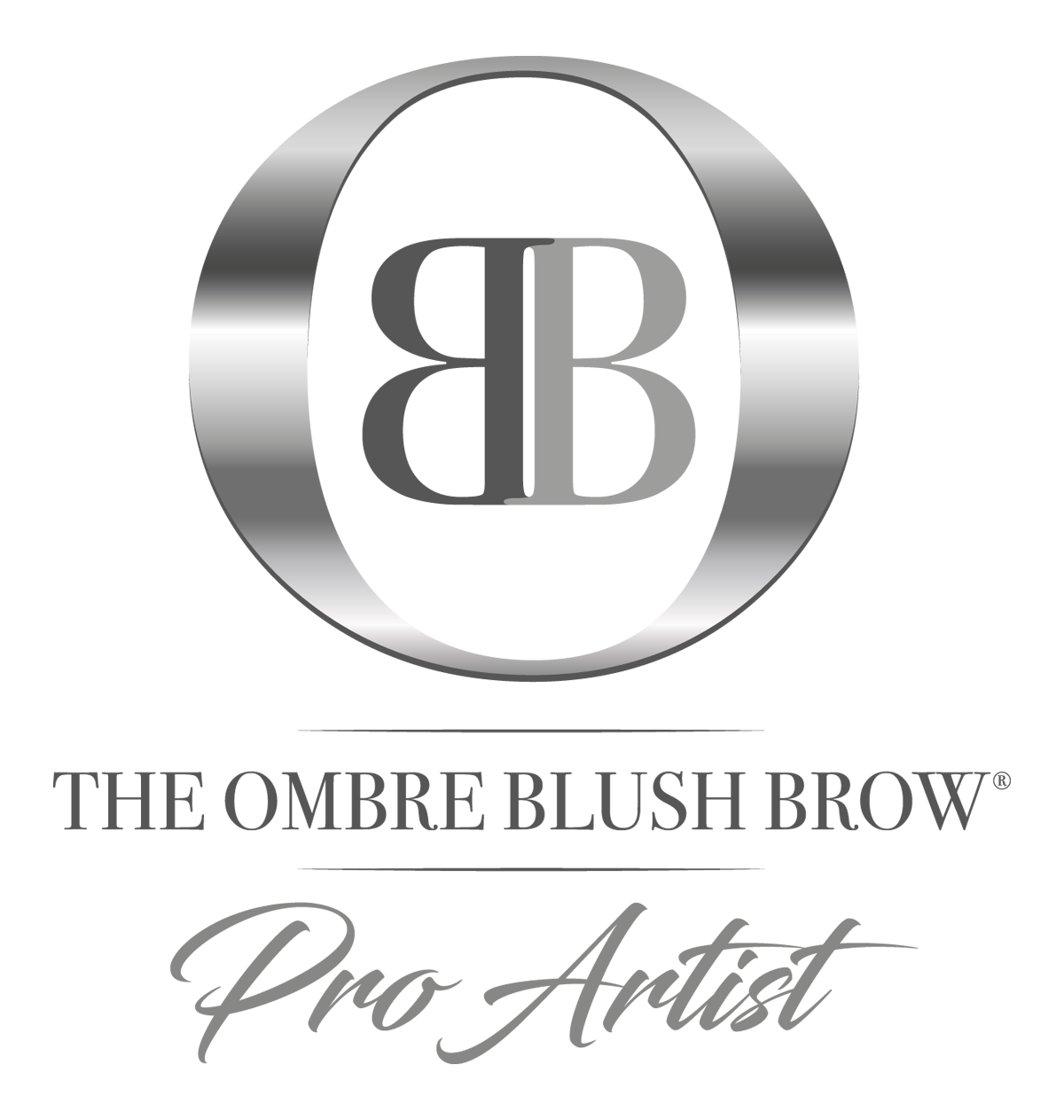 An OBB Pro Artist is an individual who has been recognised for their dedication and passion that truly represents the Ombre Blush Brow. As an artist they have shown consistency in the quality of their work and have established themselves as a recognised artist in the industry. They will have created an amazing portfolio of brows and have an extensive clientele.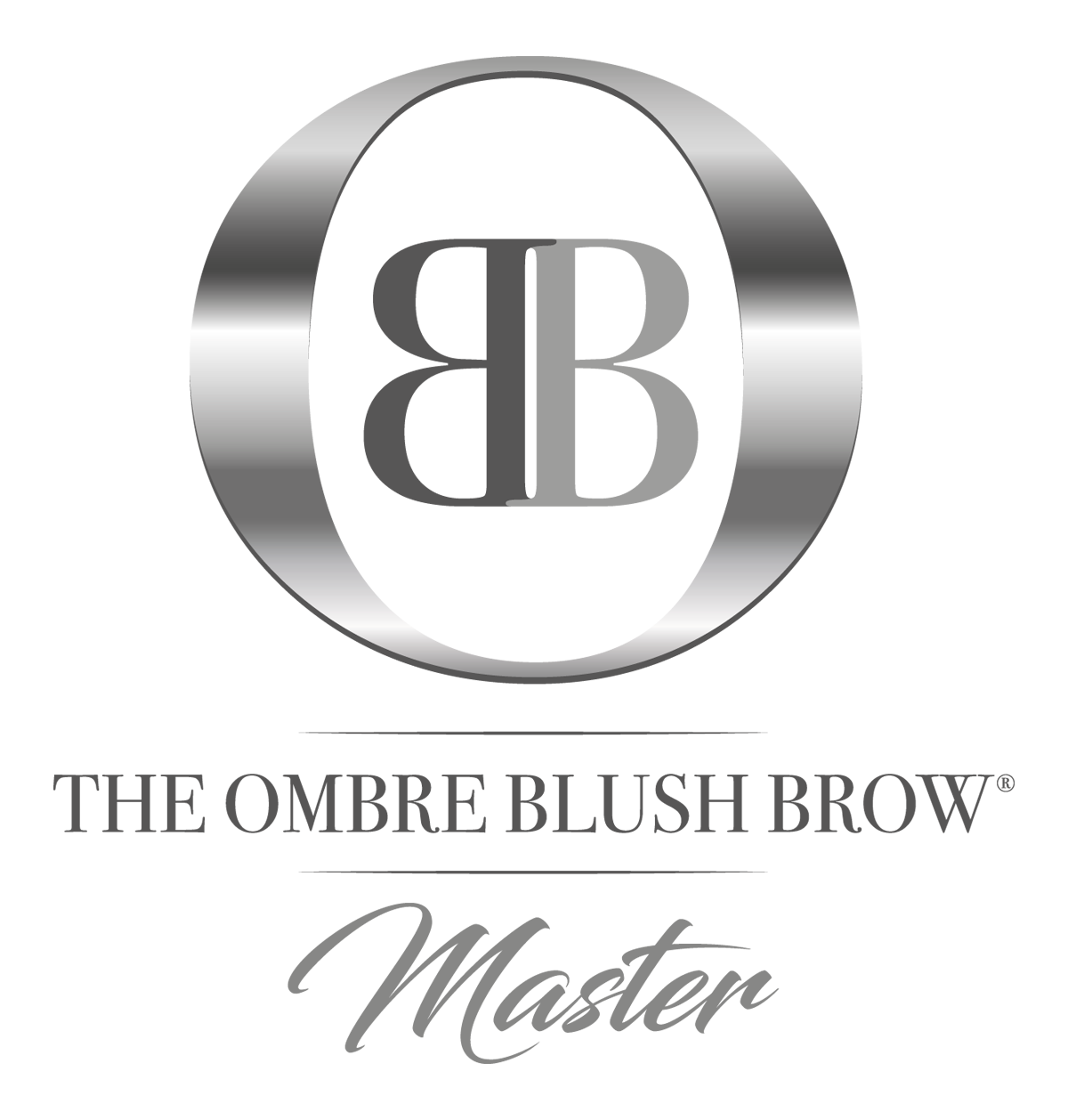 An OBB Master artist is an individual whose work ethic has been extremely valued. Their desire to become a leading artist from pro has gained them the highest recognition in our OBB brand, awarded as a master, they have the skill and vision to uphold our standards and assist in education and training. Masters are a true representation of who we are and what we stand for.
WEBINAR FAQS
Do I have to be a Qualified artist to take this course?
yes you need to a hold a license or qualification to take this course, unless you are in a country that doesn't require an accredited qualification to practice.
Is this course for advanced artists only?
This course is designed for both beginners that have just qualified and looking to up there skills and for advanced artists.
what's the difference between option 1 or 2 on the webinar?
option 1 is for artists that want to expand their knowledge and skill and have full access to the obb webinar, however not have the benefits in becoming obb member or take full advantage of saving £701 on products. option 1 AND 2 have exactly the same content inside the webinar.however option 2 comes with a full kit and benefits to being part of the OBB community.
what are the benefits of being an OBB MEMBER?
acquire an exclusive position on our OBB map and gain exposure and new clientele.
Downloadable marketing content
Gain OBB ARTIST watermark
Pre-templated consent, medical and aftercare forms
Educational refresher tips
Social media exposure on OBB Academy Platforms
Discounted products and training
On going support throughout your journey
Commission on OBB Academy referrals that book and pay (on completion of course)
Opportunities to sell OBB pencils and concealer to your clients and gain profit
Does this course come with a kit?
yes, if you choose option 2:
OBB TOUCHPAD PRO
BLUSH TO BOLD PENCIL SERIES ( includes one of each colour + concealer)
BLUSH TO BOLD PIGMENT SERIES - 12 15 ml pigments
LONG POINT SHARPENER
how much are the products worth in my kit?
£1650, this is a one time offer in this webinar so you are saving £701 on purchases.
what comes with the device?
You will be receiving the following items with your permanent cosmetic device
Full kits includes:
1 OBB Touchpad Pro power Device
2 x OBB handpiece
2 connect cord
1 adapter
1 power plug.
1 foot pedal
10pcs of OBB TouchPad Pro screw cartridge needles (1rl 0.20)
1 practice skin
10 Pigment rings
1 Aluminium Case
when do i receive my kit?
once you purchase the webinar in option 2, your kit it is then on pre order, it will then be shipped out by 10th March 2021, in the meantime you will have full access to the webinar.
can anyone purchase the machine?
NO, this is only exclusive for OBB Members, so if you decide not to go for option 2 you will not be able to purchase separately. this device is not for sale as we keep it exclusive for obb artists only.
how much are future needles?
they cost £29.99 ex vat for 10 pc and we ship worldwide
How do i enroll to be a member after the course choosing option 2?
once you have completed the full course, you will need to do 3 cases studies on human skin, take before and after photos, and send to our email at [email protected], with the same email and name you signed up within teachables, so we can verify you.
once you have been certified by clarissa, we will then send you a license agreement to sign and NDA, before giving access to the members log in, artist finder map and watermark.
can i advertise the procedure as THE OMBRE BLUSH BROW?
The Ombre Blush Brow is a registered trademarked name and can only be used in permission from clarissa stefania ltd and other signed agreements.
only artists who select option 2 who pass their assessment can use that name.
Does the course have an expiration date?
for option 1 the course will be expire after 90 days from the day of the enrollment, for option 2 its lifetime access.
Will this course be free for clarissas past students?
This course will not be free but will be offered to past students at a discounted rate, please get in touch at; [email protected], please note this excludes option 2.
Is certificate of completion will be included after finishing the course?
yes for option 1 and a hard copy for option 2.
Do I get any support after taking this online course?
After taking the online course, you will be added to BLUSH TO BOLD FORUM facebook group where all of the students are in, you can search for it, and apply to be part of that.